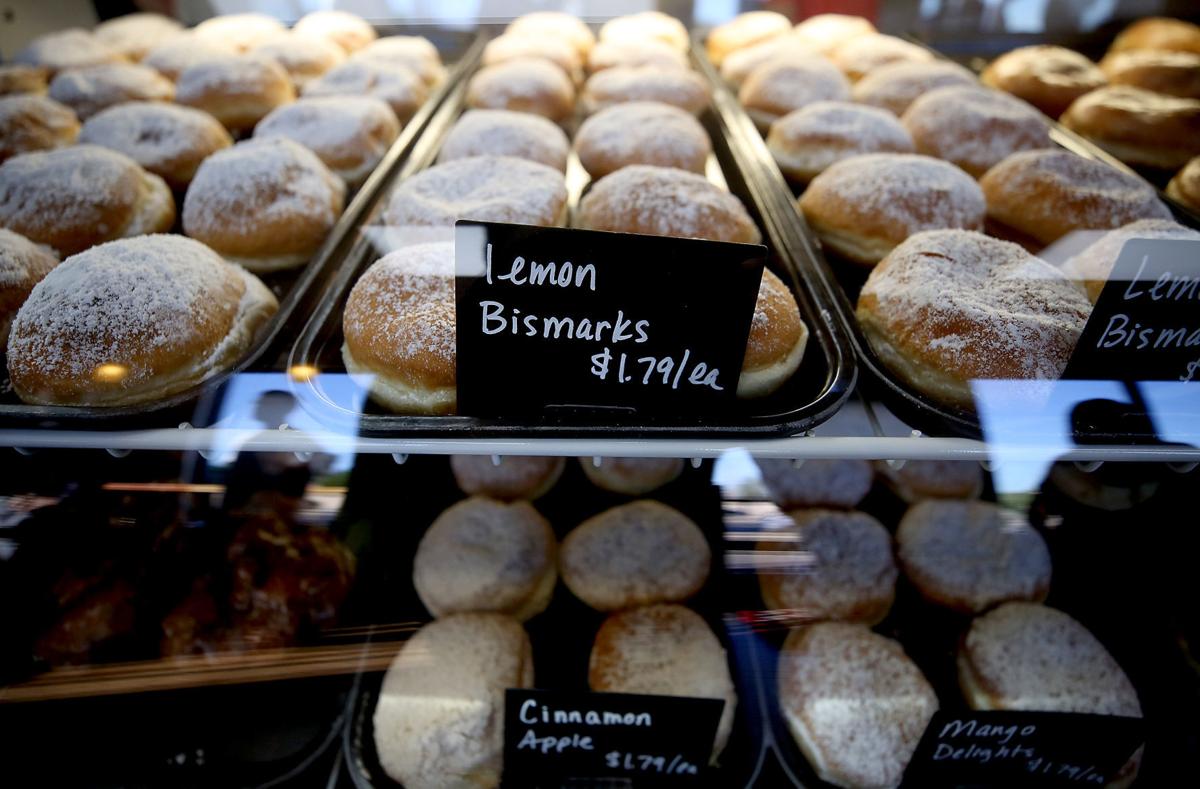 After months of anticipation and more than a year after the original south-side bakery closed, Chris and Naomi Pershing on Friday, Oct. 26, opened Le Cave's Bakery & Donuts in its new midtown location.
They hoped it would be a quiet affair, a chance for their employees to put their training to the test.
But within 90 minutes of opening the doors of the 2,400-square-foot former Jack in the Box restaurant at 3950 E. 22nd St., they had sold 80 dozen doughnuts.
"We had a line out the door. I felt really bad turning away customers," Naomi Pershing said Friday morning, noting that the store also sold out of a few dozen varieties of empanadas and éclairs. "We sold out of everything."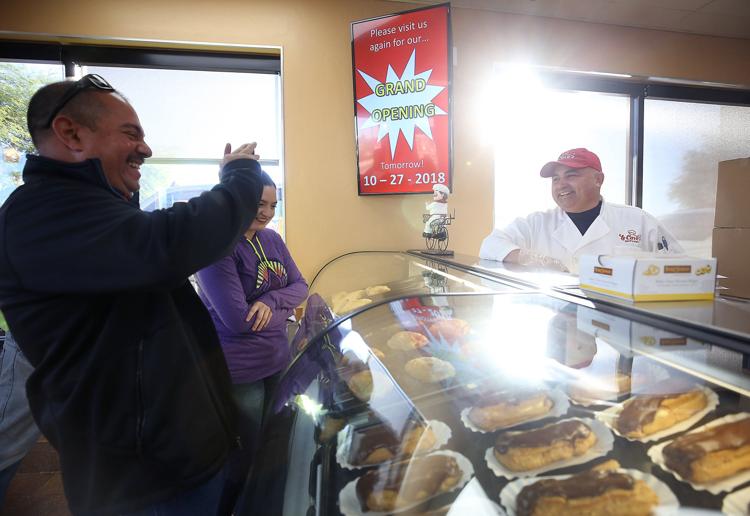 Le Cave's will host its grand opening beginning at 8 a.m. Saturday, Oct. 27, and Pershing said she plans to have a lot more doughnuts on hand.
"Tomorrow we're going to make a lot more product and try it again," she said, noting that the bakery would remain open as long as they had product.
The Pershings fully expected there would be a line Friday and Saturday for Le Cave's signature glazed doughnuts that will tempt even the most convicted dieter to cheat. It's been more than a year since the original South Sixth Avenue shop closed and ever since the Pershings' plans to bring back the iconic 80-plus-year-old shop were revealed last spring, the excitement in the community has been building.
"Over the past few months we've had numerous phone calls every single day and people coming to the door: 'When are you going to be open?,'" Naomi Pershing said. "It's been amazing and exciting to be a part of this."
The Pershings brought over the head baker from the original Le Cave's as well as a couple of longtime employees to ensure that the original all-vegetable recipe — no dairy or eggs, ever, in the doughs — is reproduced in everything they do. The weight of Le Cave's legacy in Tucson is not lost on the couple, native Tucsonans who have their own Le Cave's stories to add to the many they hear from friends, neighbors and customers.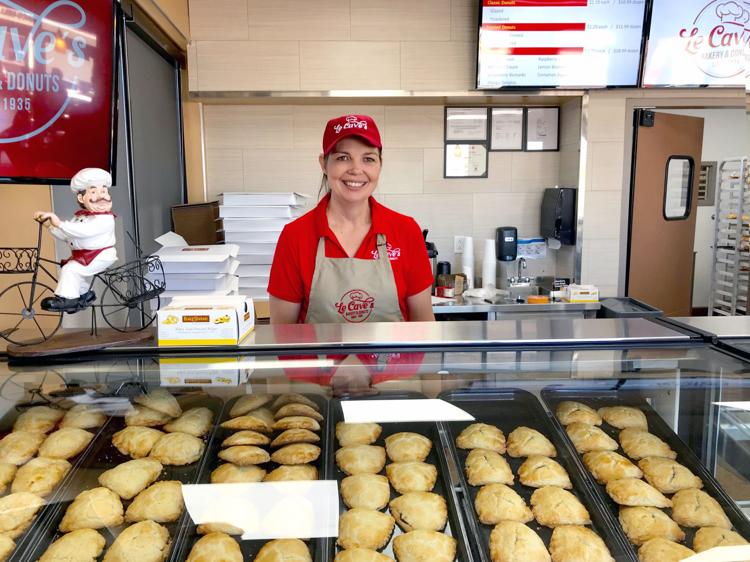 "We're excited to continue the legacy," Naomi Pershing said, right down to the controversy of the doughnut holes.
When the bakery opened on Tucson's south side in 1935, it had a devoted following for its pastries and cakes, but mostly, people bragged about the all-vegetable glazed doughnuts. They had sensational mouth feel — a slight tug on the dough. They were chewy and had a subtle sweet, sugariness to them that frankly made them rather addictive.
The doughnuts had holes back then; all doughnuts did. It was the classic doughnut signature, a ring with a hole in the middle. But in their final years in business, before falling on hard times following a string of failed county health inspections that the former owners attributed to their aging building, the bakery changed from the traditional round doughnut with a hole to a flat, round-ish doughnut sans the hole.
Debates raged on social media and in the lines at Le Cave's counter between fans of the doughnut hole and those who were just fine without it. There were those who argued that the hole-less version wasn't as fluffy or chewy as the doughnut hole version.
Chris Pershing said that for now they will go with the non-hole version, although his wife said they could always bring back the doughnut hole version on special occasions.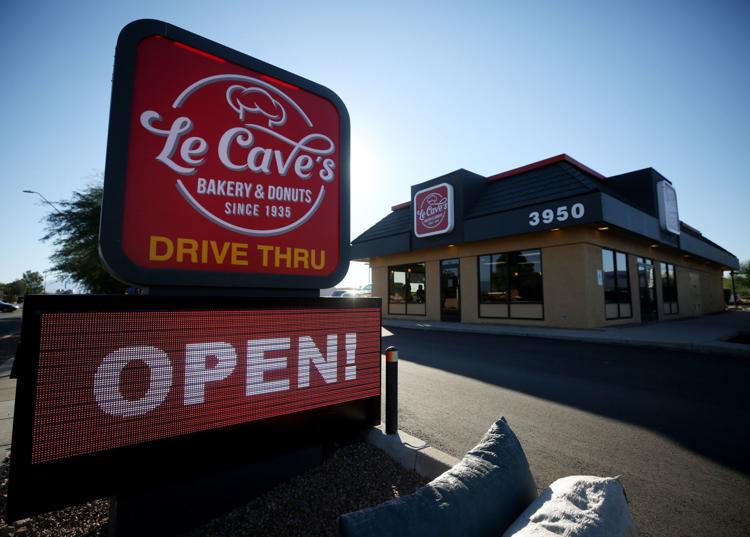 In addition to doughnuts, empanadas and pastries, Le Cave's will roll out its full menu for Saturday's grand opening, with the exception of the cakes. The grand opening will begin at 8 a.m. until they run out of baked goods.
Normal store hours, which are subject to change, are from 7 a.m. to 2 p.m. Mondays through Fridays, 8 a.m. to 2 p.m. Saturdays and 8 a.m. to 1 p.m. Sundays. The drive-thru is expected to open soon, once Le Cave's finds its rhythm, the couple said.
Contact reporter Cathalena E. Burch at cburch@tucson.com or 573-4642. On Twitter @Starburch.